Europe on a wing strut – part 2
Visibility: very low
Temperature: 7°C
QNH: 1021hPa
Location: EDGF (Fulda)
Equipment: Hotel sauna
One of the few advantages of winter in northern Europe is visiting a sauna. My flying buddy and I have been sitting in the mist on the airfield for a while before we decided that it would be better to sweat in the sauna than to sweat in minimal weather.
When taking to the skies, a very informed and very critical look at the weather is crucial. We are planning a long trip, so the weather observation is complex. We have postponed our trip from Thursday to Tuesday because a weather system was moving through southern Europe. Today, our route looks good but we ave problems getting started.
The aircraft is stationed at EDGF, a grass field at an altitude of 1558 ft. The cloud base is almost touching the field, a few of the hills we have to cross are actually in the clouds. No point in getting worked-up about something we can't change, though. This is VFR flying in the winter.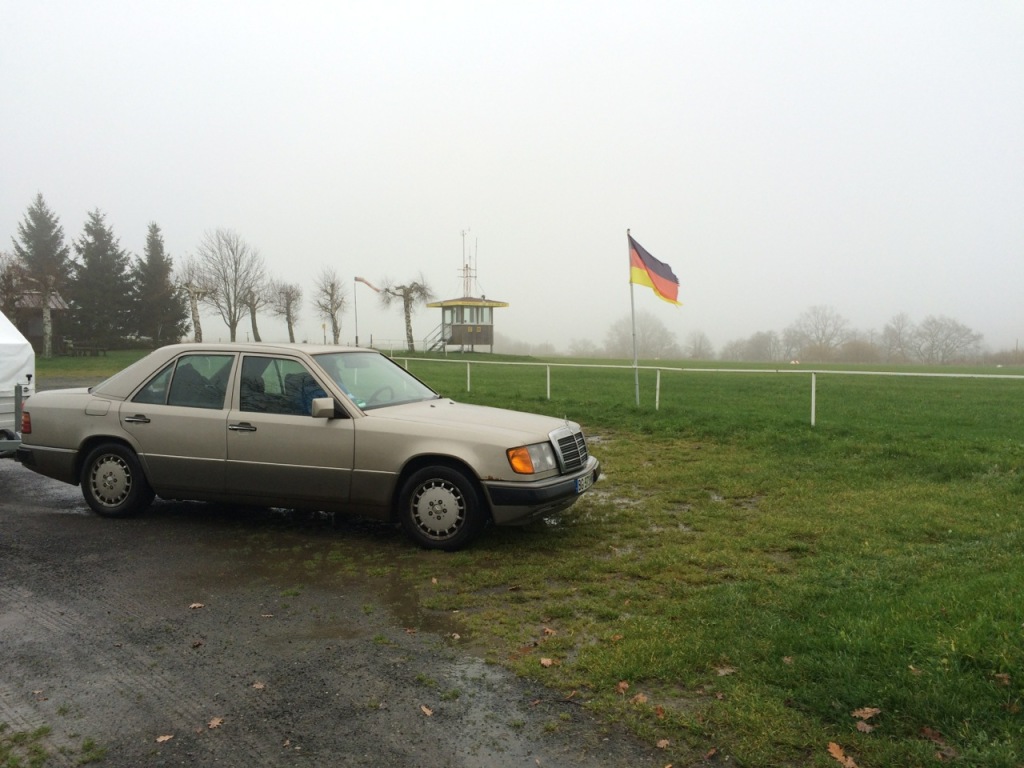 After two days of waiting for the weather to improve, we decide to postpone out trip once more. My flying buddy goes home and I visit family close by.
Visiting an old friend
A few weeks ago, my dear LISA was moved from Schönhagen to Egelsbach. I am staying just a few miles away from the airport and so I decide to go see her. The local weather is not great either, but a number of small planes are in the pattern. So I take LISA for a spin – for old times sake.
I fire-up the ipad and make a flight plan for EDRY, about half and hour to the south. I have been meaning to visit the Technic Museum Speyer for a long time. I'm on my own, I have no schedule and no pressure. Great conditions for a training flight in less than optimal weather. If it should get dicey, I can just turn back. No danger of get-there-itis which can cause oh so many problems…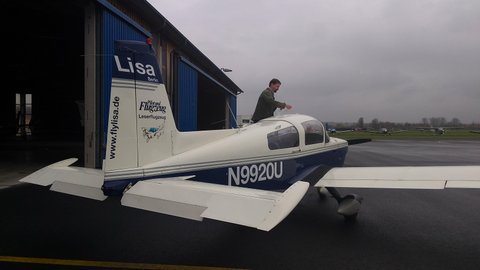 The flight is demanding. The visibility is not bad but the cloud base is low and with rising terrain, there is not all that much room to maneuver. All within legal limits but when I get in between two hills, I keep looking over my shoulder to make sure the escape route is clear.
Finally the terrain is getting lower. I navigate around the controlled airspace of EDFM and very soon I see the city of Speyer on the river.
In the pattern at EDRY, I have the last demanding moment of the trip. There are individual clouds in the pattern. Like big, puffy sheep they are blocking my path and I have to navigate around them.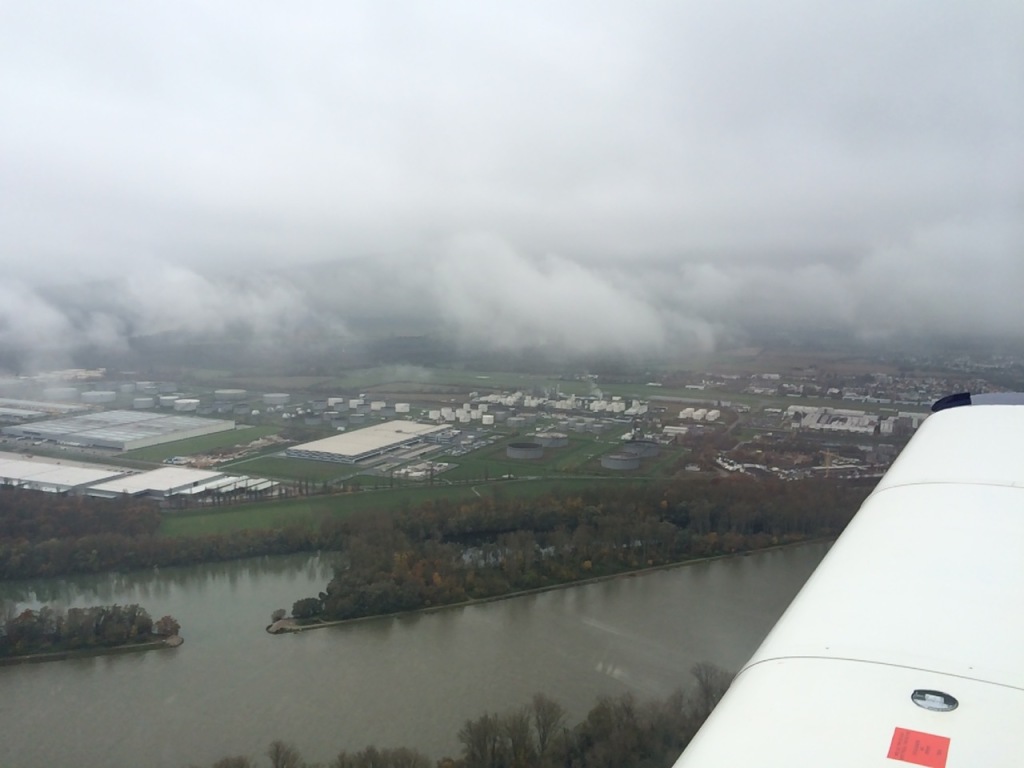 The airport staff at Speyer is extremely friendly and on a day like today they have time for a chat. I even get a discount coupon for the museum. Nice gesture but I would have gone anyway…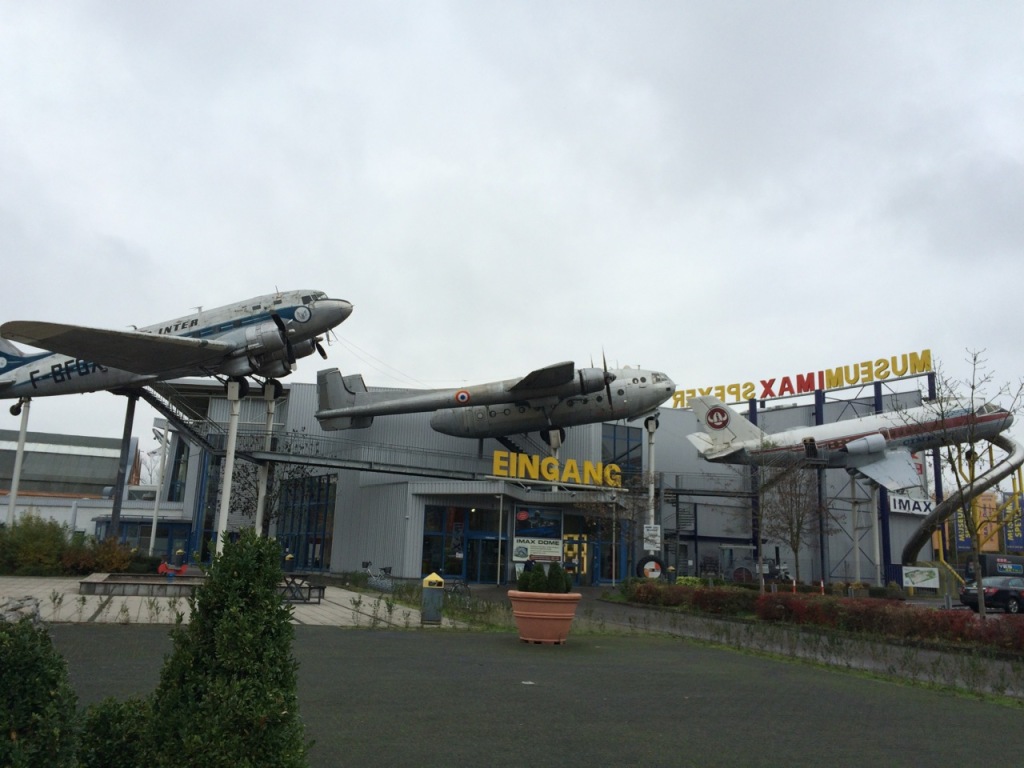 In the afternoon the winter sun has had enough time to raise the cloud base and has even burned a few holes into it. The trip home is delightful and much easier.
I am very glad that I did get to fly after all. And the trip was great training. Over the next couple of days I will monitor the weather development closely to see if another window opens up for the big trip!
To be continued…